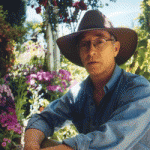 Thinking Allowed is a forum for Daan Spijer's weekly blog 'From the Kitchen' along with comments on these.
"I write because I must; I refuse to go musty."
There is also an opportunity for others to post original material and for readers to comment.
For book reviews by Daan, Click on the Category 'Book Reviews'.
Click on the Category 'From the World' for other people's original writing.
Daan's writing and photos may also be seen on www.seventh-house-communications.com and his photos are also displayed on the PhotoArt site.
© 2009-10 Daan Spijer